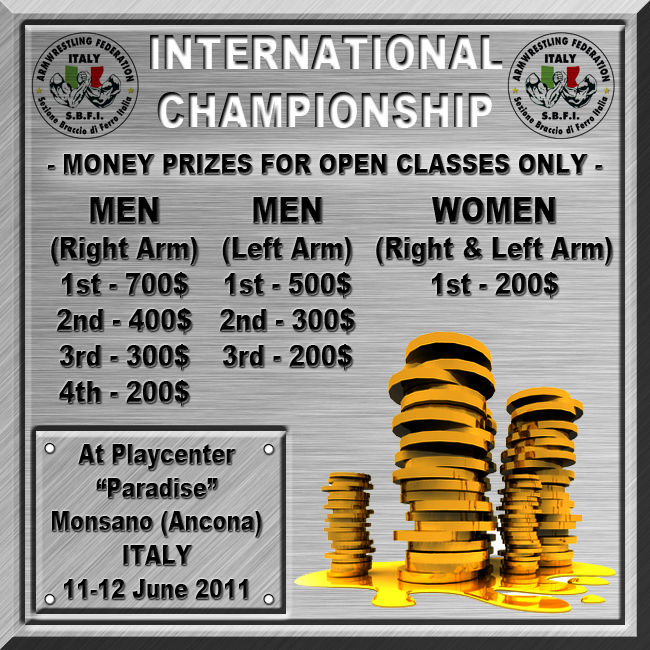 EN.
Here it is…. the amounts of the money prizes for the Italian International Championship that will be held in Monsano (Ancona) on June 11-12, the prizes will be only for the open classes for a total of 3000$ of money prizes…
********** WOMEN's Open Classes **********
If the open classes will have more than 10 athletes each, there will be a money prize also for 2nd and 3rd place.

IT.
Ecco i premi in denaro per un totale di 3000$ che saranno in palio per i vincitori delle categorie open del prossimo Campionato Internazionale che si terrà a Monsano (Ancona) l'11-12 Giugno….
********** Categorie Open FEMMINILI **********
Se ci saranno più di 10 atlete per categoria saranno premiate anche la seconda e la terza classificata.